Gods Will Fall DLC Roadmap
11/02/2021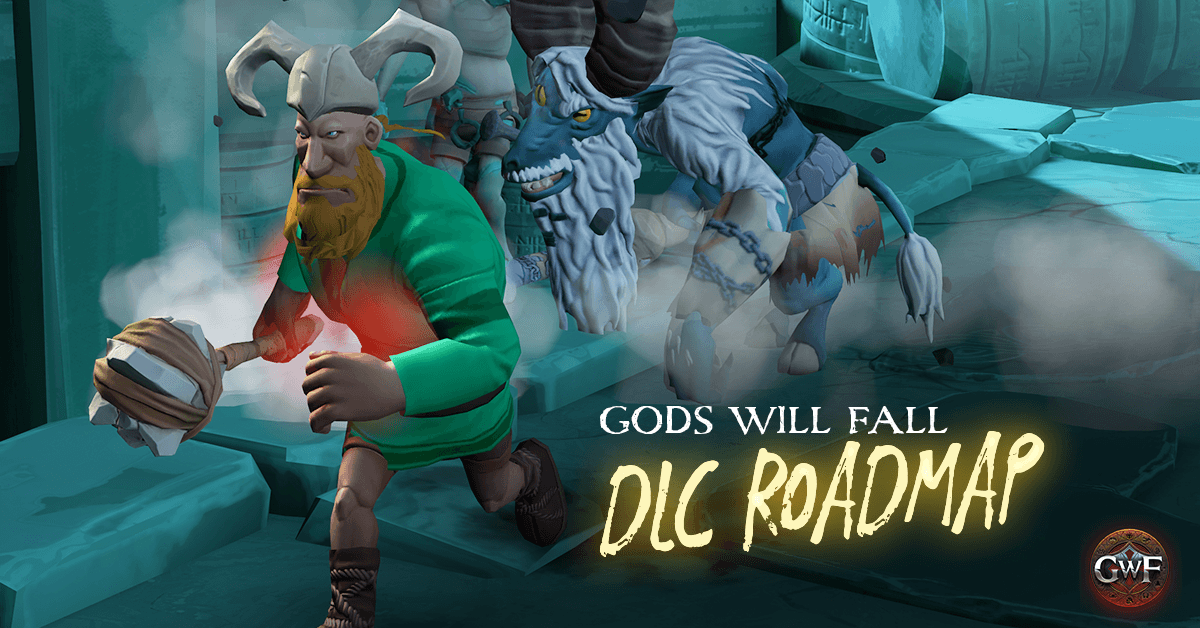 Hi everyone,


We want to share our thanks from the entire Gods Will Fall team, to all of you for your overwhelming support and encouragement you've shared with us since we first announced Gods Will Fall in November 2020.
We've seen some unbelievably skilled play-throughs, hard won victories and bitter defeats against the diabolical gods and we hear you asking for more!

We've got an incredible year ahead with Gods Will Fall and we're excited to unveil our DLC roadmap, packed full of details for the upcoming DLC: Valley of the Dormant Gods, alongside the free DLC The Dolmen Depths!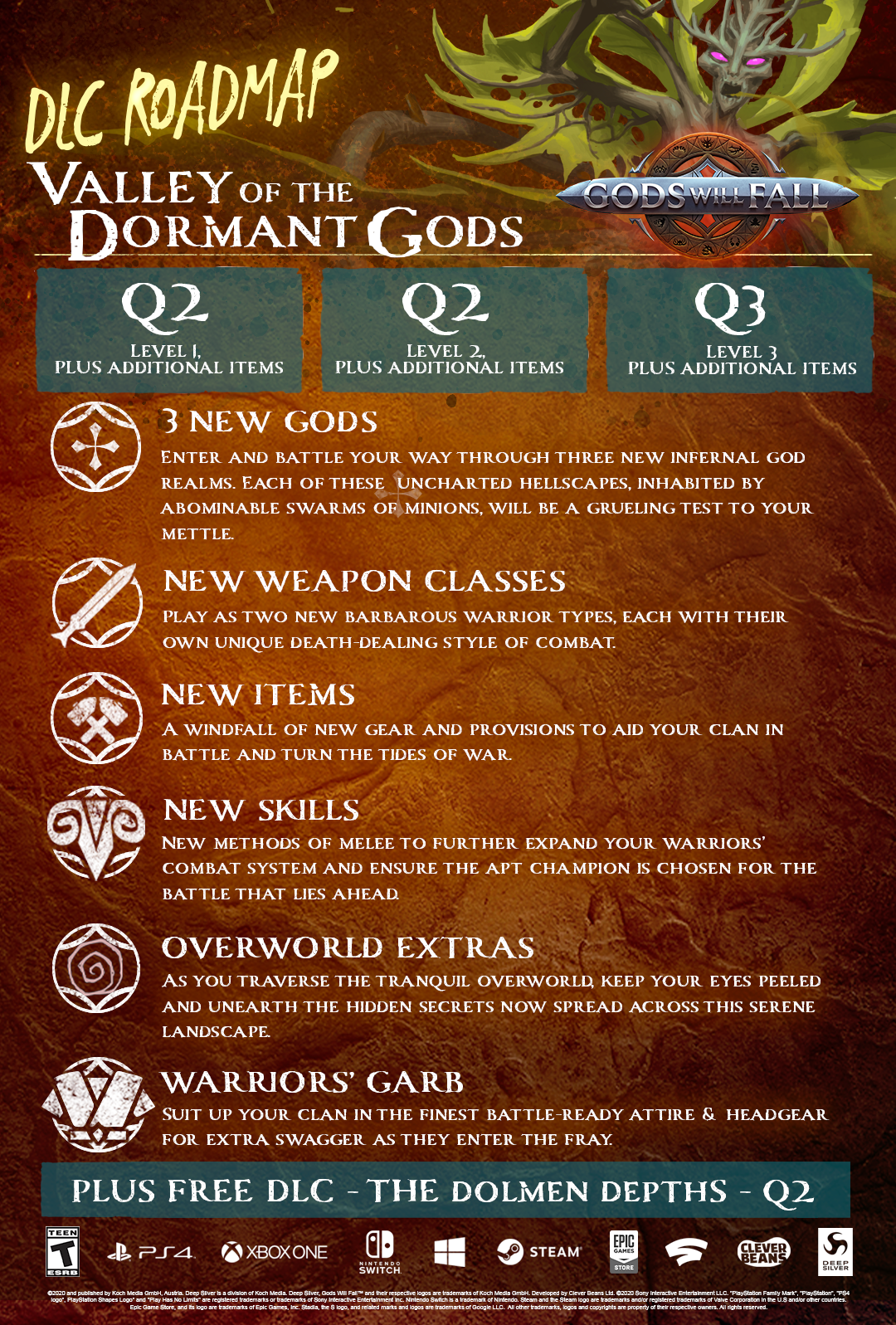 The Valley of the Dormant Gods
Releasing in stages across Q2 and Q3 this year, each DLC instalment will include a full new level and god encounter, plus new items, skills, and new warrior cosmetic items.
New weapon classes will also be included in each of the first two instalments of the DLC and there will also be some new features added to the Overworld.
Gods Will Fall will automatically update for those who own the Valiant Edition.
In addition to this, The Dolmen Depths will be released completely free for all via a patch in Q2.
The Dolmen Depths
Delve into a mysterious underworld of the Dolmen Depths and fight to bring a long-lost warrior back from the beyond and into your party.
This free DLC will introduce a new, procedurally generated dungeon environment, brimming with enemies, desperate to keep the dead where they belong!


---

For more information on Gods Will Fall and to stay up to date with all the latest news, follow us on Facebook, Twitter and Instagram, or visit our website to sign-up to our newsletter.
---